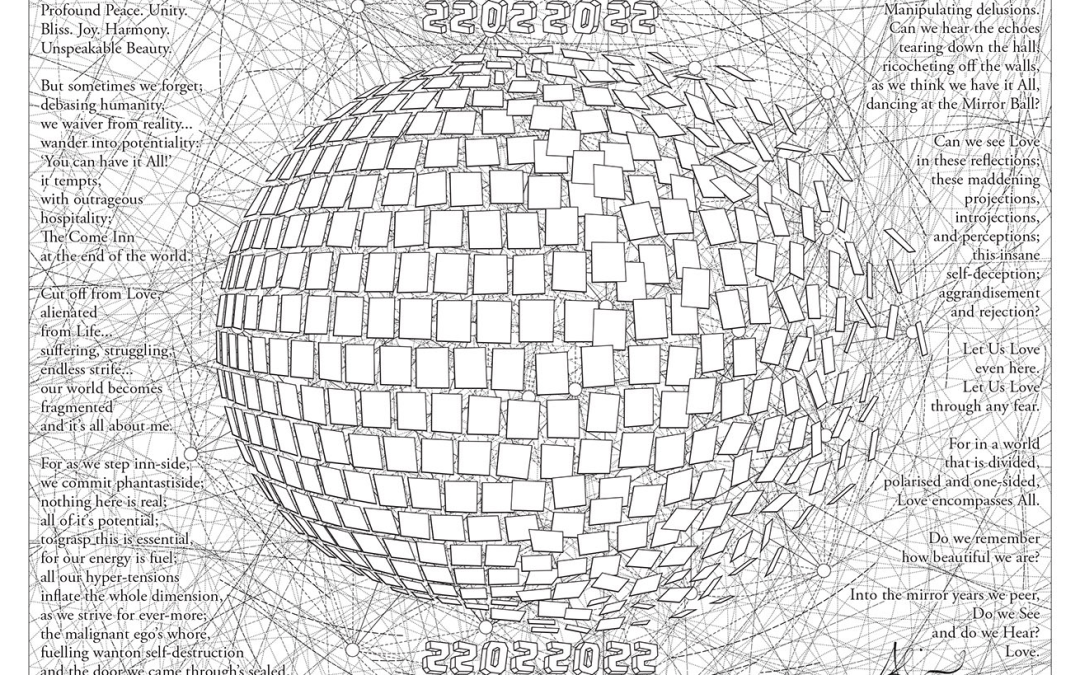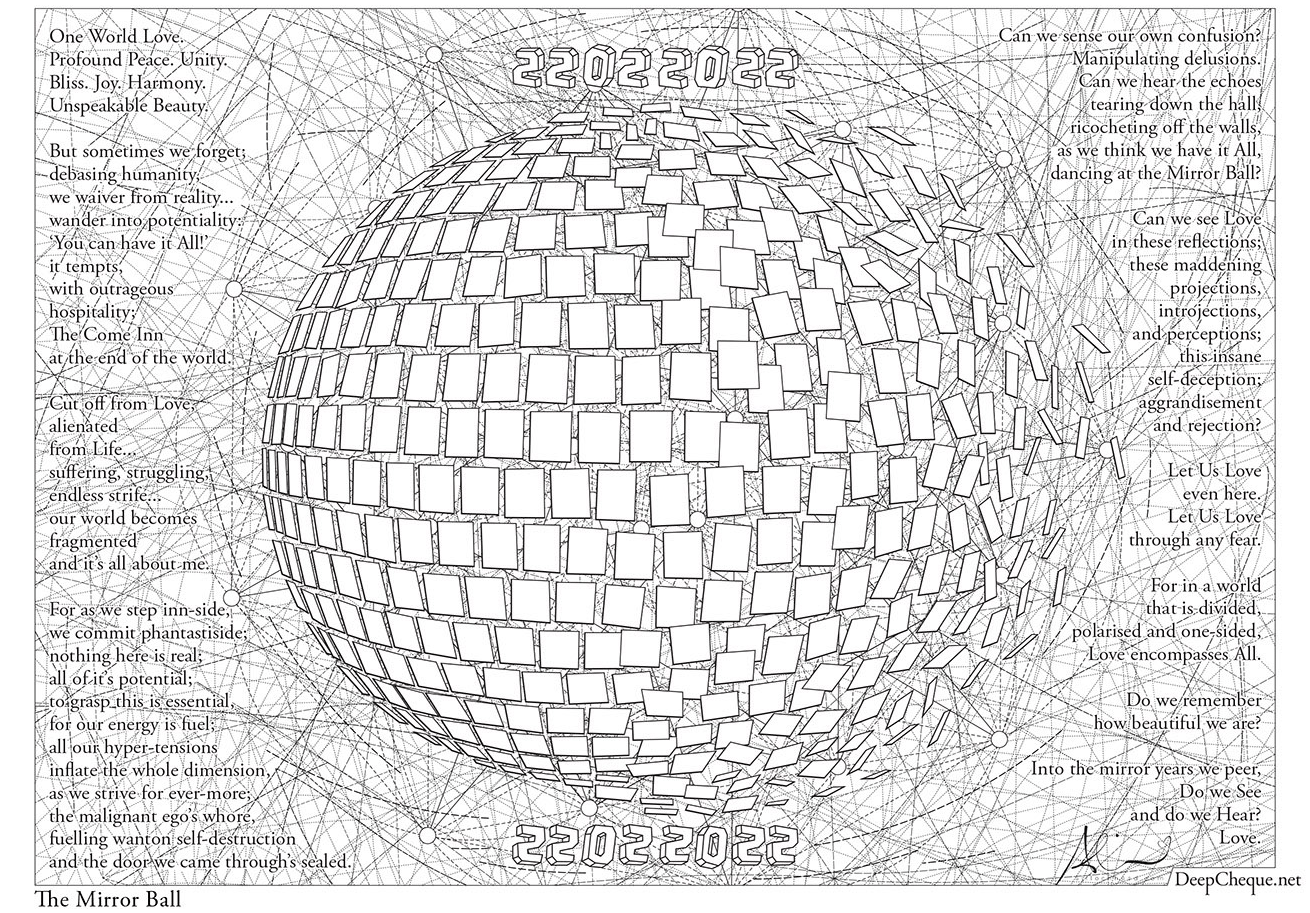 The Mirror Ball

 

One World Love.

Profound Peace. Unity.

Bliss. Joy. Harmony.

Unspeakable Beauty.

 

But sometimes we forget;

debasing humanity,

we waiver from reality…

wander into potentiality:

'You can have it All!'

it tempts,

with outrageous

hospitality;

The Come Inn

at the end of the world.

 

 

Cut off from Love,

alienated

from Life…

suffering, struggling, endless strife….

our world becomes fragmented

and it's all about me.

 

For as we step inn-side,

we commit phantastiside;

nothing here is real;

all of it's potential; ­­­

to grasp this is essential,

for our energy is fuel;

all our hyper-tensions

inflate the whole dimension,

as we strive for ever-more,

the malignant ego's whore;

fuelling wanton self-destruction

and the door we came through's sealed.

 

Can we sense our confusion?

Manipulating delusions.

Can we hear the echoes

tearing down the hall,

ricocheting off the walls,

as we think we have it All,

dancing at the Mirror Ball?

 

Can we see Love

in these reflections;

these maddening projections,

introjections, and perceptions;

this insane self-deception;

aggrandisement and rejection.

 

Let Us Love

even here.

Let Us Love

through any fear.

 

For in a world that is divided,

polarised and one-sided,

Love encompasses All.

 

Do we remember

how beautiful we are?

 

Into the mirror years

we peer,

Do we See

and do we Hear?

 

Love.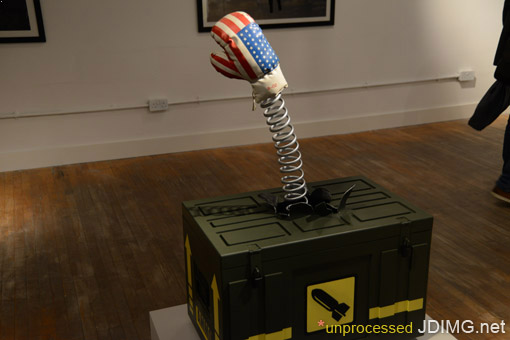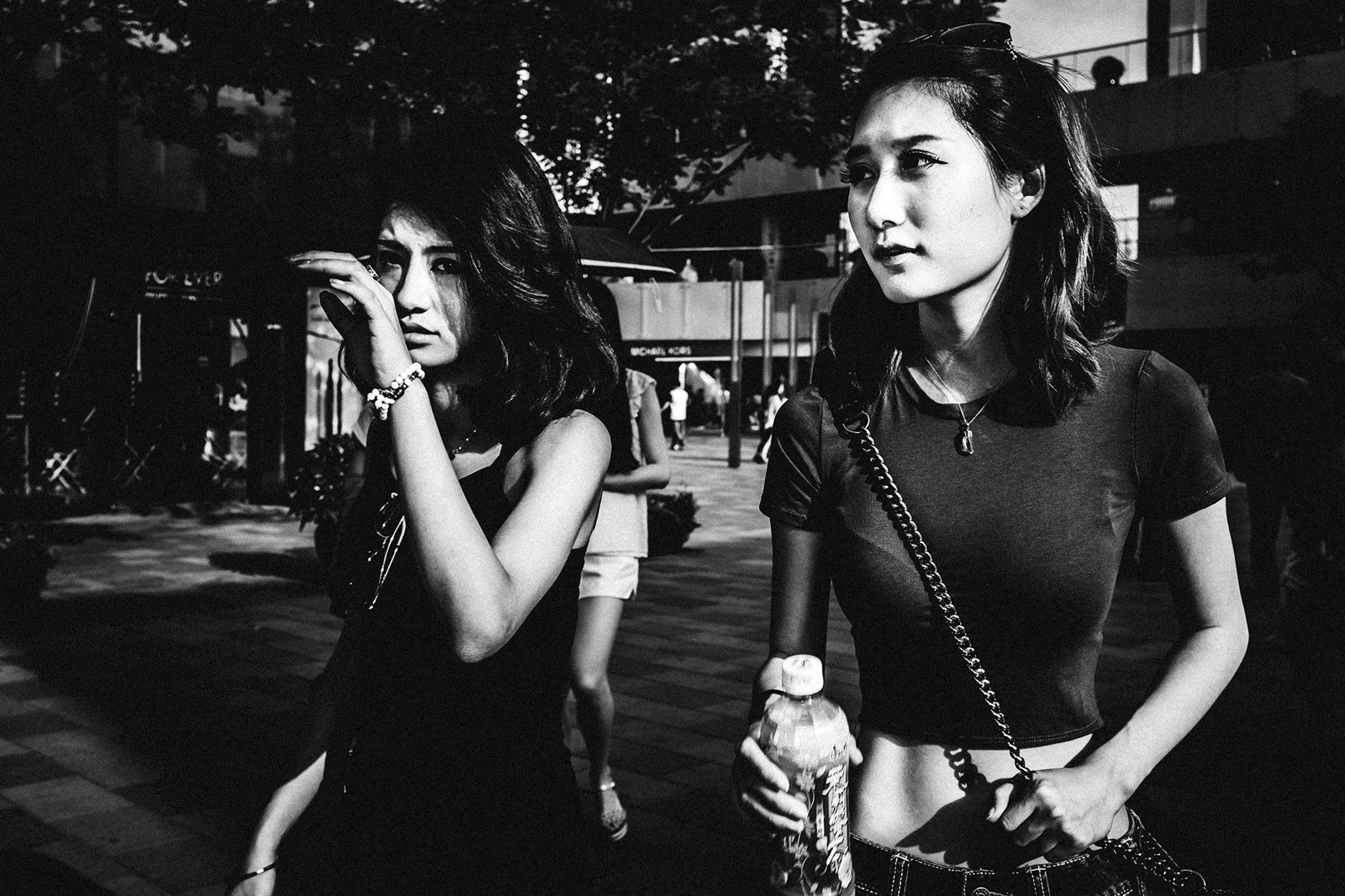 Love 

Life